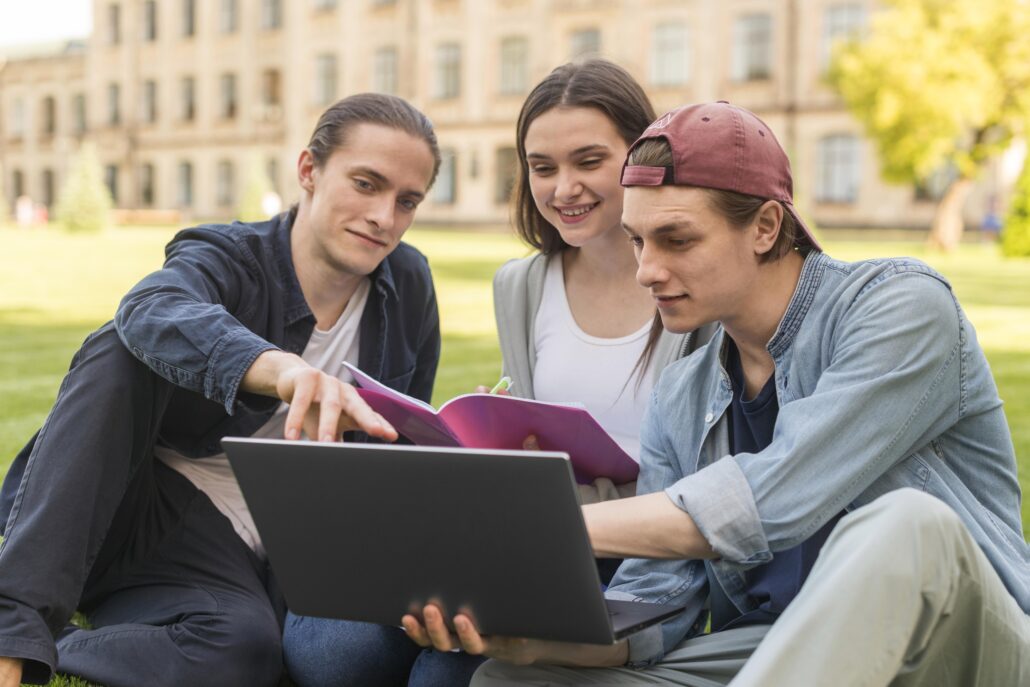 What we Do
A majority of students suffer from demotivation, physical, mental or personal problems that can hurt their studies. In most instances, the source of stress is associated with a bulk of incomplete assignments with demanding turnaround times. Unfortunately, the lack of energy and non-prioritizing academic studies can hurt the results of any coursework. When all these factors accumulate, they can directly impact how an individual learns and put them under unnecessary strain. However, at grandtermpapers.com, we have all the necessary resources to support students learn more deeply, perform better in their coursework and produce high-quality and well-researched academic assignments. We have a large team qualified in diverse subject areas and topics to assist you with all academic writings. To access our services, click here and make the first step towards a successful educational journey.
Why make Our Company a Top Choice
If you are looking for an online writing service provider that offers quality academic writing assistance, then you have come to the right place. At grandtermpapers.com, we employ the latest research tools to guarantee research papers that surpass industry standards. We produce 100% original pieces that are error-free and reliable for academic knowledge. We tailor-make every document to meet our client's expectations. Our hallmark is based on quality and originality. We attribute our prowess based on the following commendations: 
We Hire Native English Writers
We only hire native-speaking English writers because they understand the language far better than non-natives. They ensure that there is no chance for grammatical and sentence structure errors. By this, we guarantee clients from non-English speaking countries that our team of native writers will offer reader-friendly pieces with proper formal expressions and simplified grammar tenses.
100% Original Papers
At grandtermpapers.com, we pledge to provide plagiarism-free academic documents, research papers, and assignments. Additionally, your research paper will consist of no grammatical errors as a team of expert editors proofreads it. Our benchmark is based on authenticity and originality to meet and exceed the client's expectations. Our writers/researchers craft every paper from scratch by digging deep into research to achieve a thoroughly researched and well-written document every time. All sources that form the basis of the study are academically sound with excellent and grounded knowledge in various fields. We cite and reference these sources as proof of academic research. Before submitting the final copy to the client, we edit and check for plagiarism through our top-of-the-range tools.
Unlimited Free Revisions
Our writing and support team is always ready and on standby 24/7 to amend any paper that our customer deems doesn't meet the expected standards. The dedicated team follows up with such customers until they are satisfied with the document provided.
Competent and Versatile Writers
At grandtermpapers.com, we take pride in a knowledgeable team with expertise in their field of study in various disciplines. The minimum qualification for every team member, including the writers and researchers, is a Ph.D. with more than three years of hands-on experience. Team leaders and editors also shave Ph.D. qualifications with years of experience in the area of their expertise. 
24/7 Support
Our team of writers, researchers, supports, and editors are always on standby day or night to answer your questions and respond to any concerns you might have regarding your order. You can reach out to us via call, email, chat line, messages, and text. We also encourage our customers to cultivate a beneficial working relationship with the writers to achieve their goals.
Maintaining Privacy
At grandtermpapers.com, we have an outstanding reputation where we guarantee our customers absolute confidentiality on sensitive data to build and develop trust. We don't diverge confidential information to third parties or share any data that can damage our company's trust and reputation. We stand by integrity and non-disclosure of personal data to serve you better.